Release note/20220513
Jump to navigation
Jump to search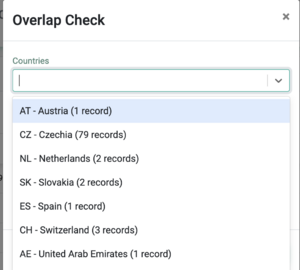 Country drop downs reflect actual list of countries
A lot of the configuration options (e.g. Generate Data Dump, Validation Configuration, etc) allow to select a specific country (or multiple countries).
However, using this feature was impractical because we were displaying all of the countries in the list, even if we didn't have any records for a particular country.
As of now, the country drop down lists are adjusted accordingly - we only countries if there are any records available.